Veteran Print Collection I
As a fundraiser to assist us in providing services to our Veterans,
we have commissioned an artist to create the
NUMBERED and VERY LIMITED EDITION Prints as shown below.
These prints are a compilation of Veterans photos at our ranch and events
combined with digital artistry to create this inspiring collection.
When they are sold out, they are GONE. Not to be repeated.

There are a total of FIVE and they are COLLECTOR'S ITEMS.
The prints are 18" x 24" and fit into that size frame nicely.
They will arrive in a reusable shipping tube at your address.

Each print is $35.00 and shipping tube and shipping of $6.90 each.
The ENTIRE COLLECTION can be purchased for $165.00 with $15.00 shipping.
Payments are through PAYPAL.
PAYPAL should allow for you to purchase MULTIPLE prints also
as it will save your previous choice.



Again, we are a non-profit so perhaps your donation could be deductible.



These small images do NOT do justice to the incredible finished product.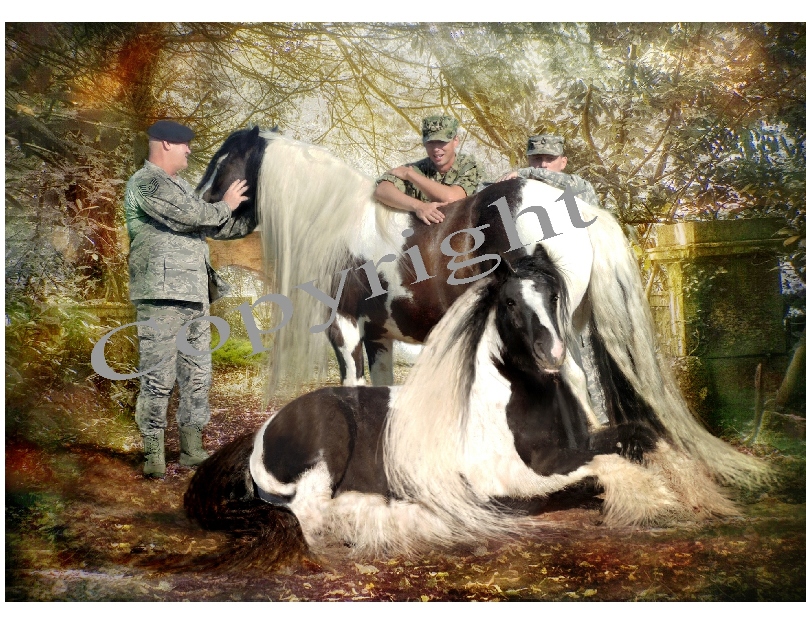 "Brotherhood at the Bridge"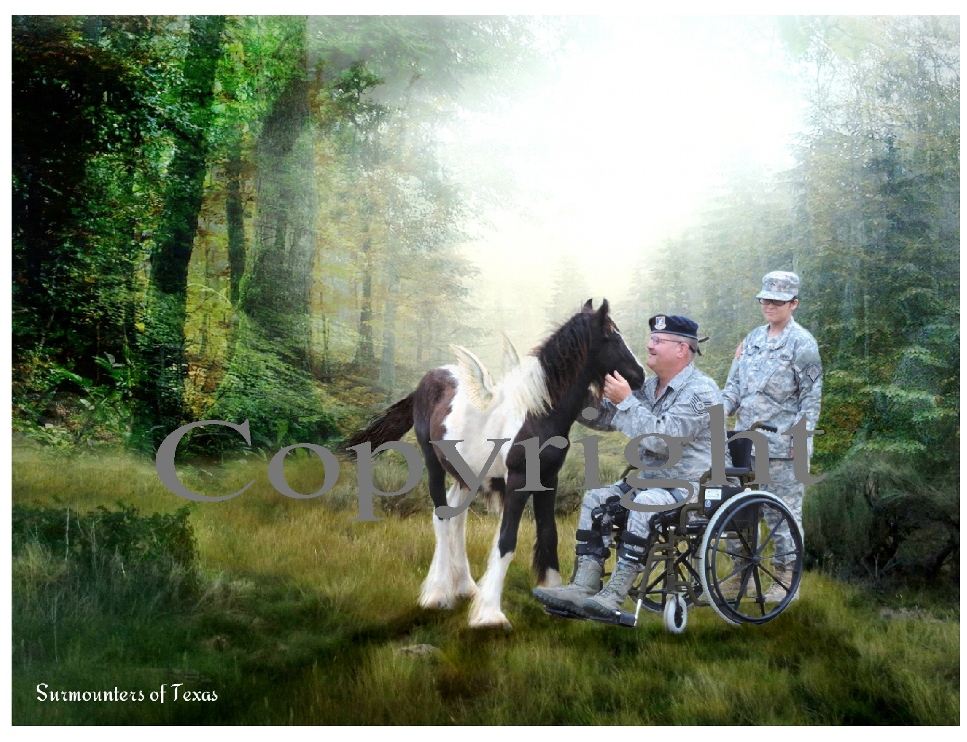 "Hope Springs Eternal"
( note the gossamer wings on the baby )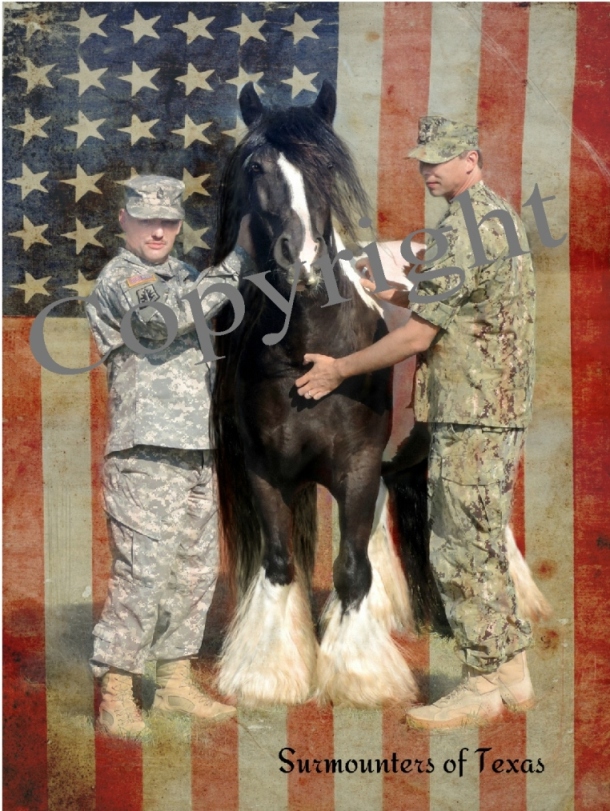 "Love of Country"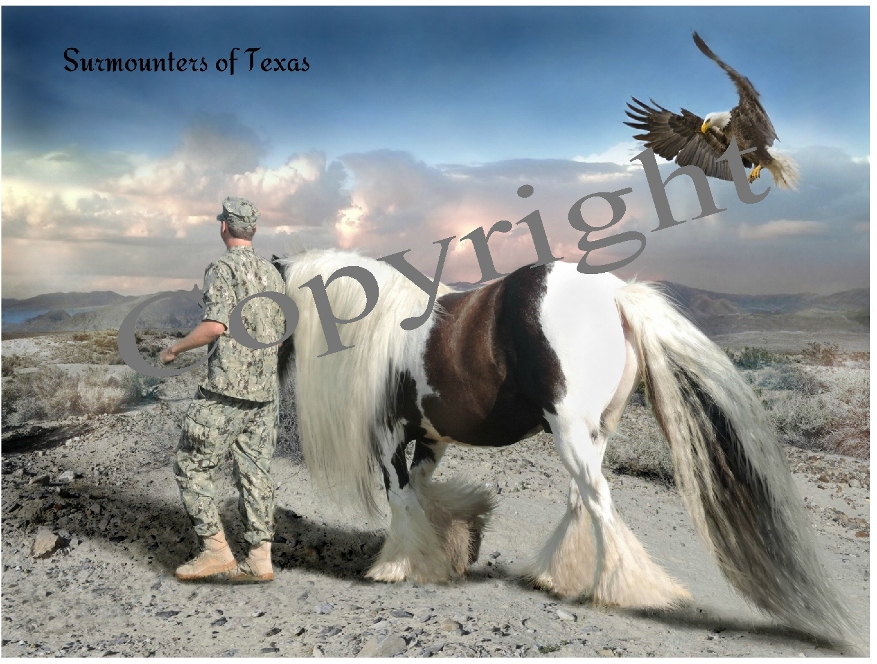 "Escorts on the Journey Home"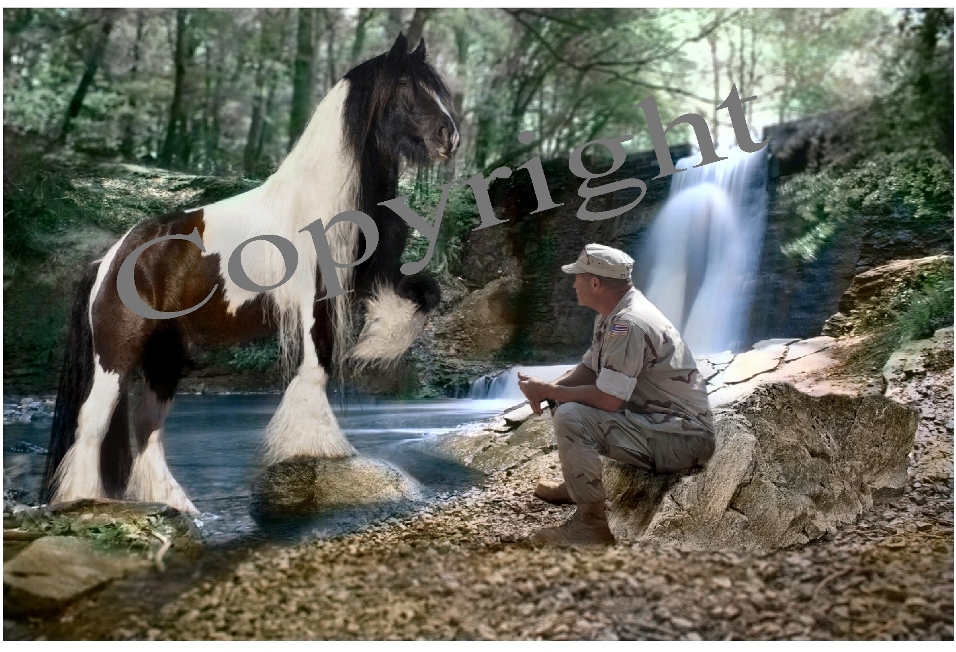 "Finding Solace"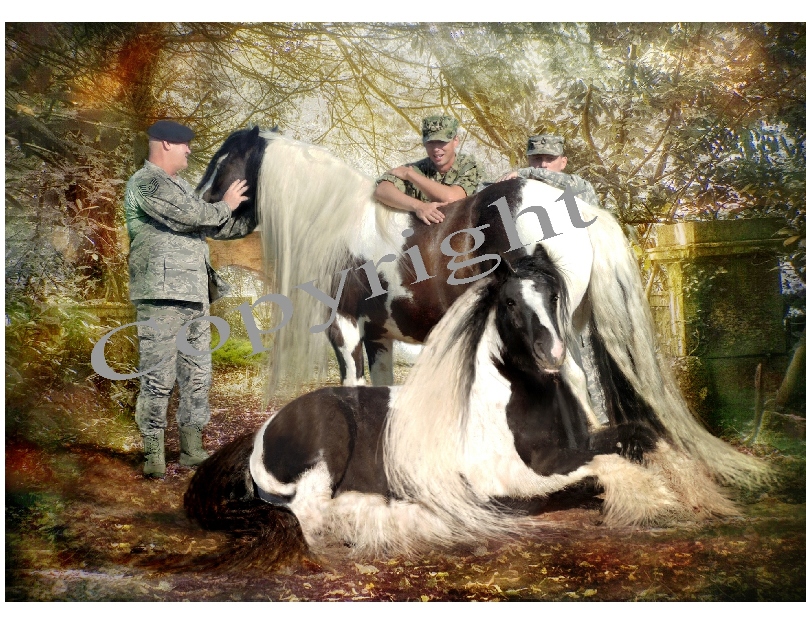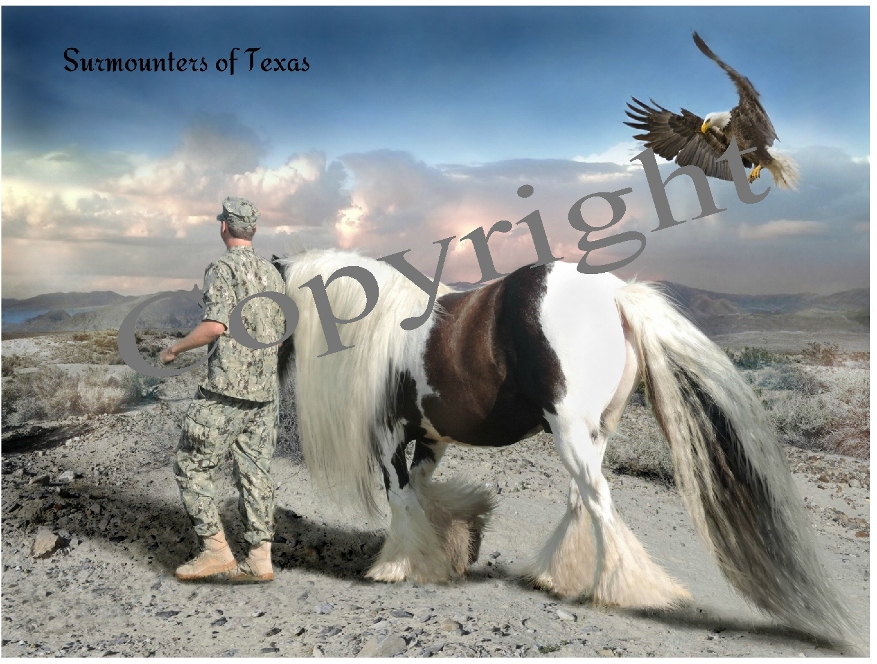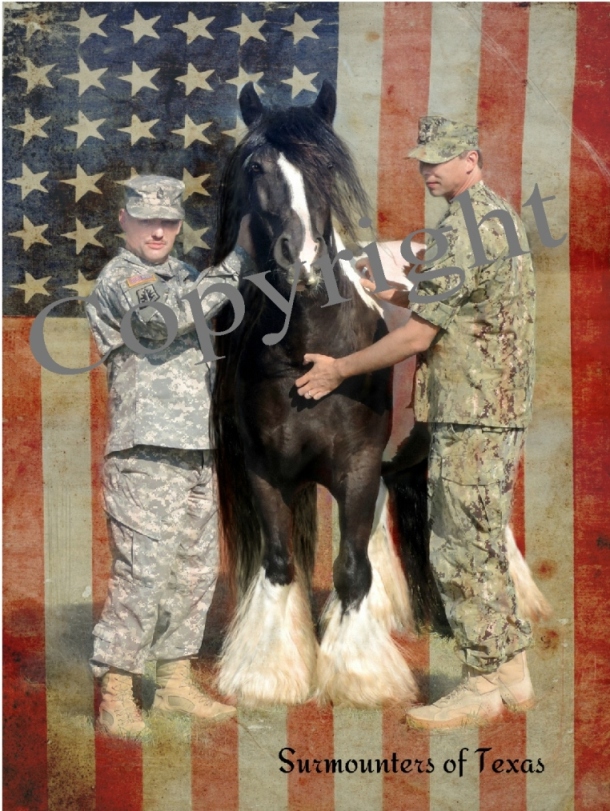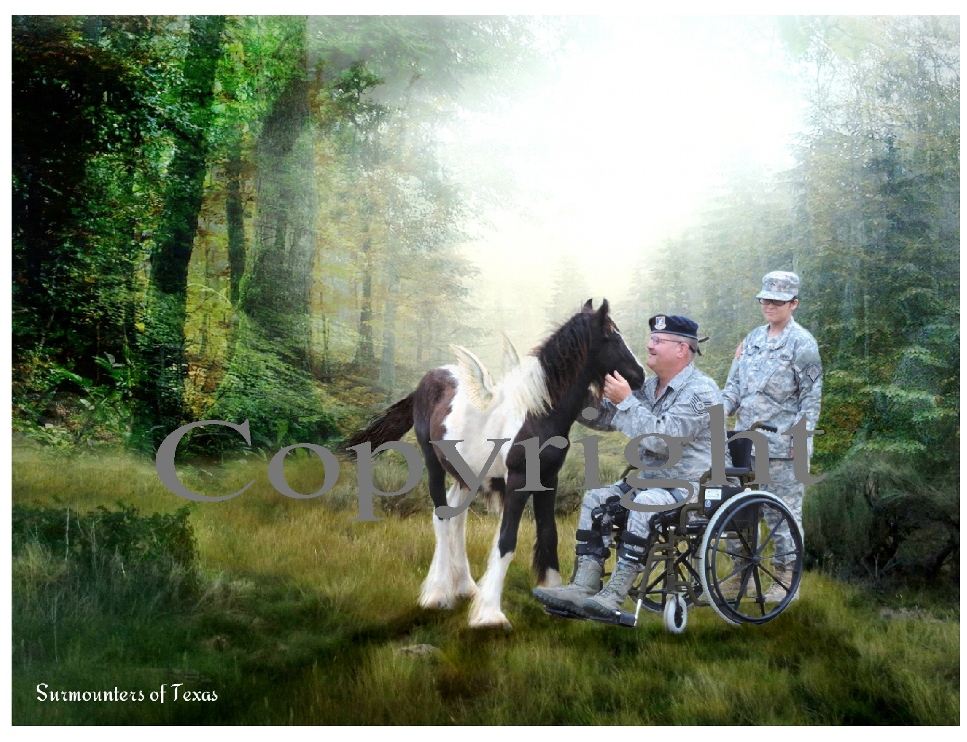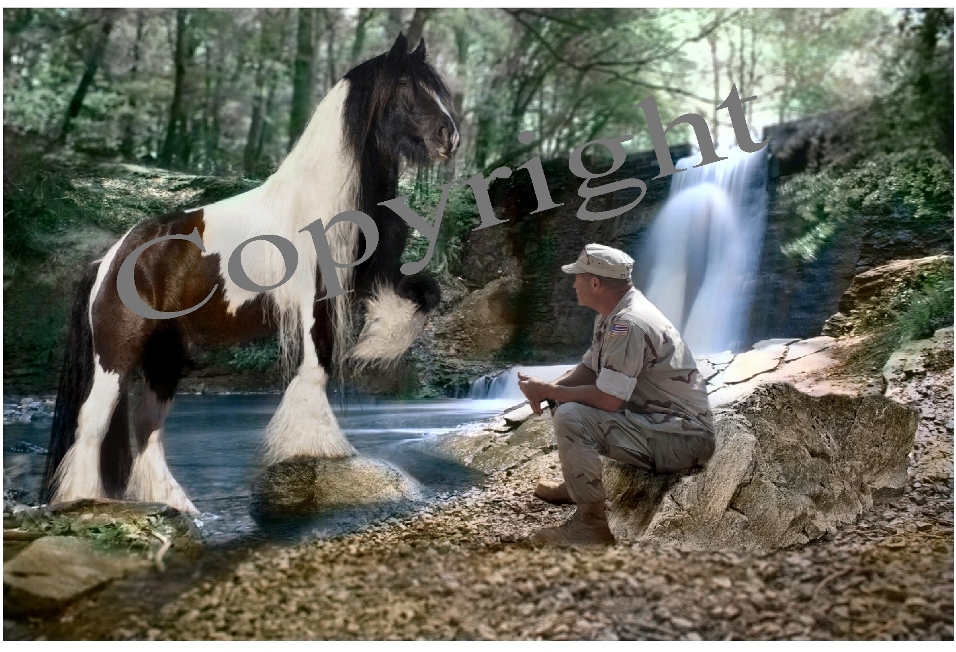 Entire Collection - $165.00 + $15.00 shipping


Need help or have a question ?
GypsyHorses@Live.com
or 817-297-9292